We have a diverse range of equipment and trained operators to care for your land. Whether you need, your hedges cutting, ditches cleaning out, fields draining or spring remedial works; such as grass seeding, harrowing and rolling Caddis have got it covered.
If you are looking to make improvements such as replacing fencing, perhaps creating a wildflower meadow, rejuvenating an old pond… or creating a new lake! We've got the skills, experience and equipment to bring your ideas to life.
We often get asked to consult on projects at the design stage. By getting Caddis involved with your project from conception we can often find cost saving solutions not just in terms of build but also in the ongoing maintenance through simple solid practical design solutions.
Please get in touch.
Hedge & woodland planting
We supply bareroot native hedge and woodland tree plants from our nursery in season (autumn/winter) along with planting sundries, canes, stakes, guards and shelters. Our experienced team can help advise on suitable species for your planting scheme and ground conditions.
We are happy to either provide you with stock for you to complete the project yourself; or we provide a full planting service with experienced members of the team to help ensure the best possible start to your new hedge or woodland if you prefer.
Wetland Maintenance
Our wide range of excavators and attachments help us provide solutions for an extensive diversity of wetland management projects. Whether you need help cutting back bank-side vegetation or reintroducing it, we can find a solution to assist.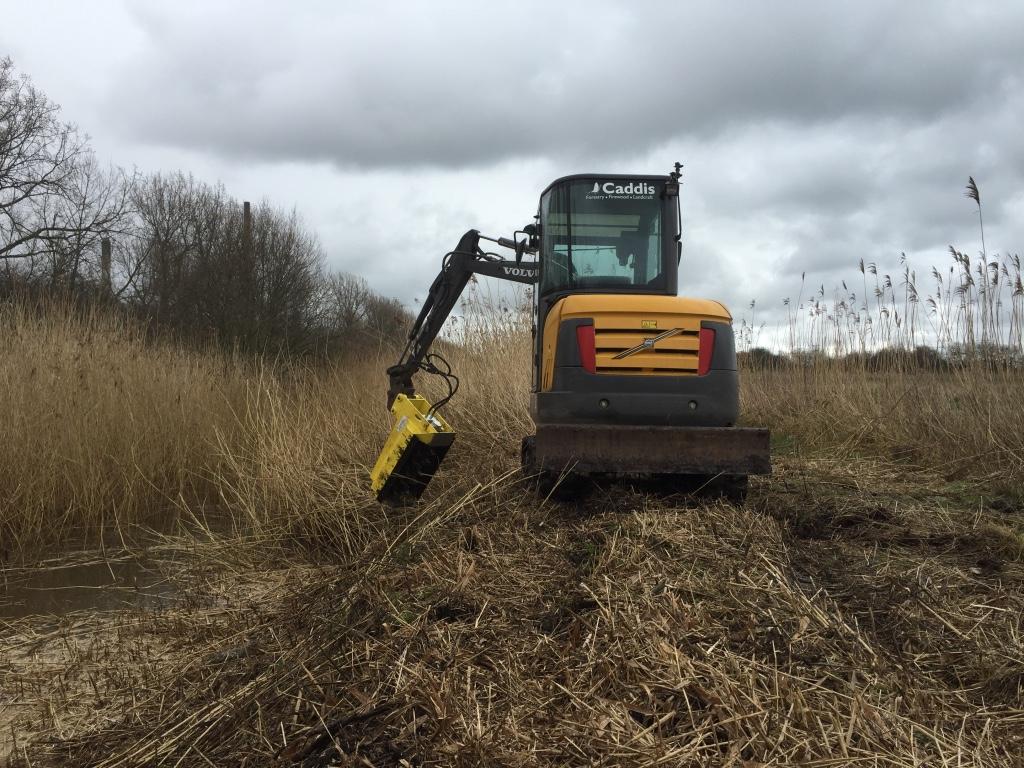 We have worked with environmental groups such as the Canal & Rivers Trust in stabilising sections of canal with living structure systems to prevent bank erosion and the The Wildlife Trusts in maintaining and improving Water vole habitat, improving water quality and reducing peak flows.
We have seen a rise in requests for improving water quality, diffusing pollution and slowing the flow of water. In light of recent flood events we see this likely to continue in demand.
Caddis has the experience and machinery to complete your wetland project and help you deliver whether it be ecologically focused or as part of environmental flood management plan.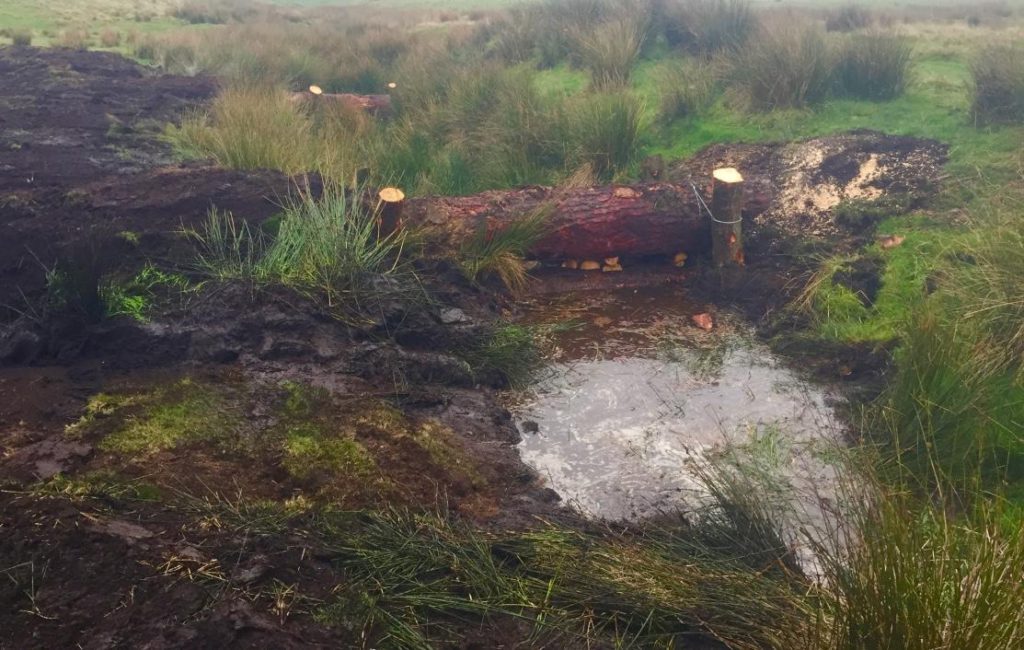 Greenwaste processing
We originally purchased our green waste shredder to eliminate waste within our own business. This has since proved popular as a service for others. If you have a green waste problem, maybe in your business, golf course or even large private dwelling we can assist. Our green waste shredder breaks down and mixes prunings, grass clippings and other green waste material into a shredded product with smaller particle size, this speeds up the composting process.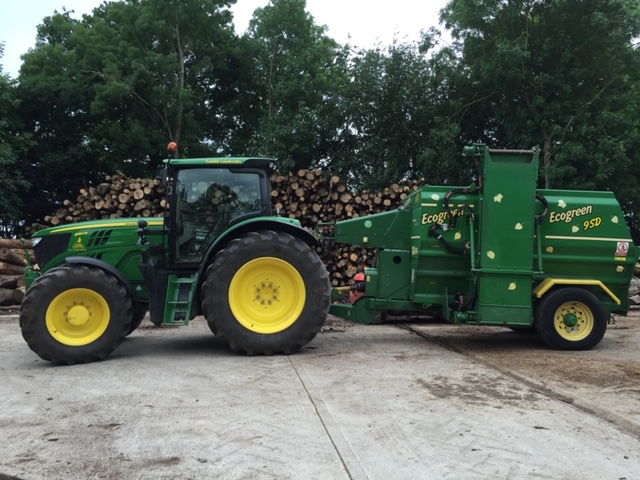 The material produced can then be composted effectively, subsequently screened ready for reuse on site as a soil conditioner, boarder mulch etc. Processing your green waste effectively saves space, reduces environmental impact of your operation and can turn a problem into either a resource for re-use or additional revenue stream.
If you have a green waste problem please give us a call and we will happily assist.
Tree Moving
When you have trees in the way, cutting them down is not your only option! Caddis is one of the the few companies locally to have tree-spades in their equipment portfolio.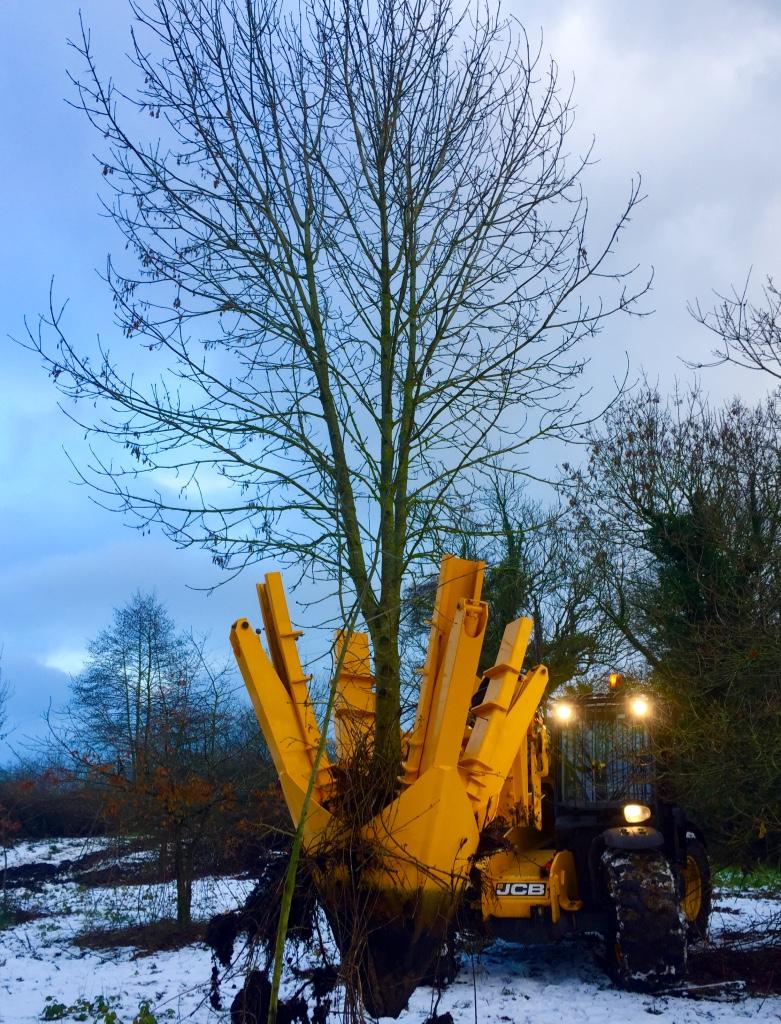 This specialised tool allows trees to be dug, transported and replanted on site. If you have a site with suitable sized trees for moving it can save thousands of pounds verses purchasing them in to complete a landscaping scheme.
Moving trees already available on site is also better for the environment; not just in terms of carbon footprint and tree miles, but because trees if self-seeded on site are of local provenance adapted to their geographic location.
We provide the full service of lifting transplanting and retaining the trees complete with aftercare guidance.
Vegetation Management
Complimenting our tree surgery business, we have a wide range of equipment to manage all of your vegetation management requirements, our equipment includes:
Tractor mounted hedge cutter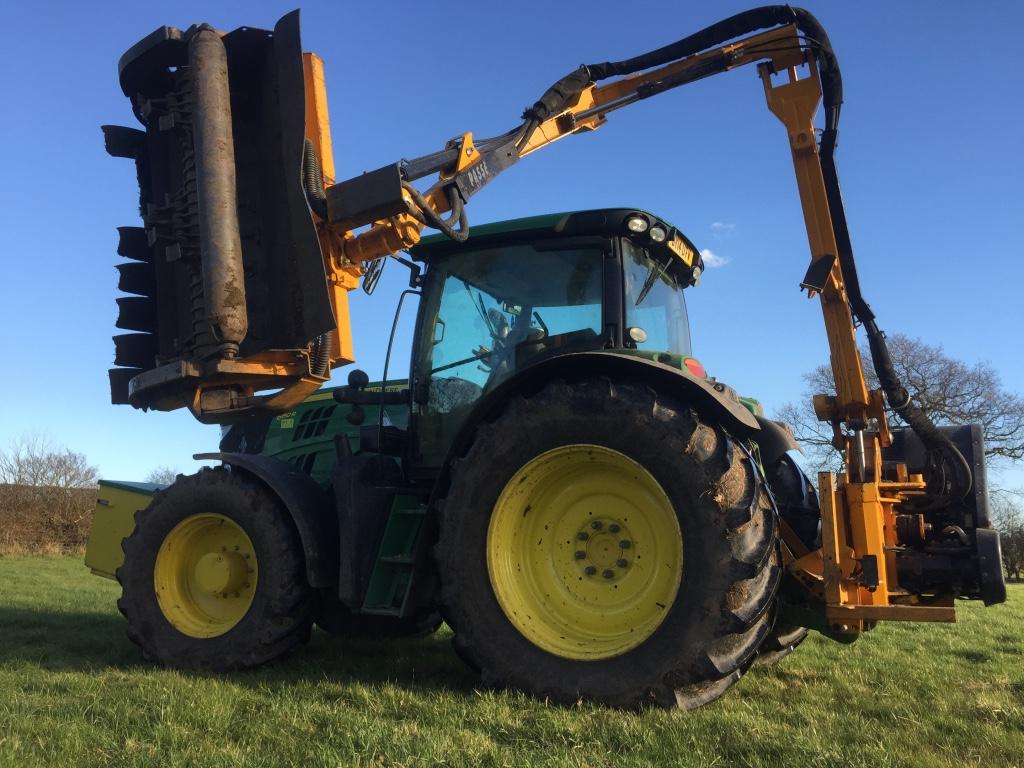 Forestry mulcher
Fixed tooth mulcher for flattening and shredding vegetation and trees up to 8" diameter, truly awesome and comes on a dedicated belly plated and guarded tractor.
Forestry mulcher
Swinging hammer, tackles scrub of smaller diameter than above leaving a clean and tidy site, clears bramble and small regeneration efficiently.
Grass flail shredder
We have a variety of sized machines for cutting and shredding paddocks, fields along with verge mowing.
Conservation Grassland Management
Caddis has developed a unique system for collecting and dispersing green hay. We have worked on a number of successful projects cutting, transporting and distributing green hay. The system allows us to not over collect from the donor sites and to accurately disperse the seed rich material over the receptor sites. We have all the equipment for preparing the sites and delivering the project from start to finish.
Our system doesn't rely on baling, so we can work in tighter weather windows, we can just cut, collect and go in one operation. This reduces the stress and worry of weather patterns and also means the system is more robust as systems based on baling are more exposed to spoilage reduced seed viability should breakdowns occur and the crop gets hot pre-spreading.
Along with the green hay establishment method we can also provide establishment from wildflower seed, if a green hay donor site isn't available locally.