We pride ourselves in being the go to company in Cheshire for fencing services, whether it be as part of a wider land management project or a simple replacement fence around your paddock we're always happy to help.
We offer a wide range of fencing styles and solutions and source our fencing products from industry leading suppliers such as Tornado wire. Whilst we hold stock of all common size timber fencing components we also work closely with many local suppliers and have great relationships with other local business such as Marthall Timber who provide us fantastic service in supplying us the materials timely so we can get your job done.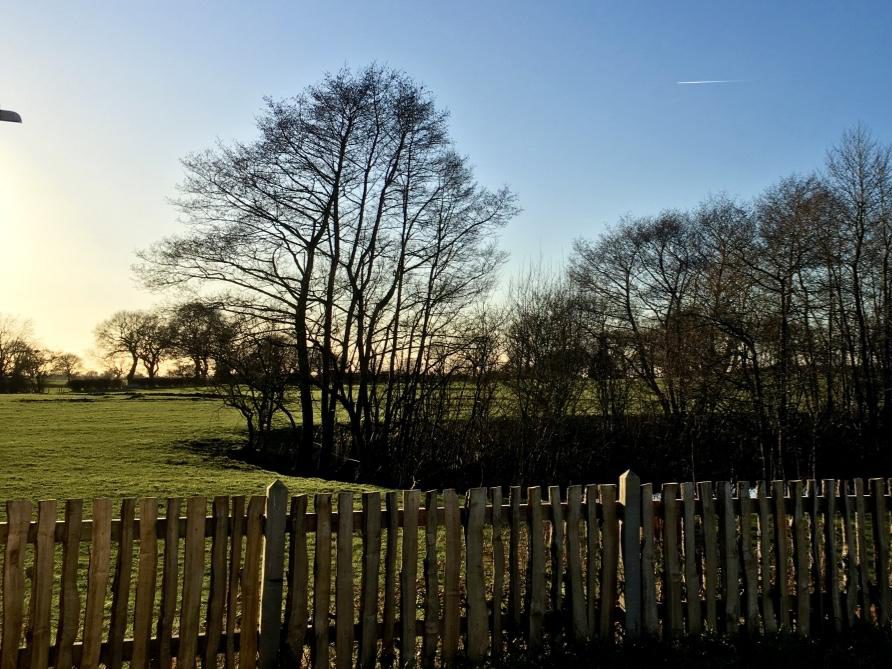 Our team have decades of experience in the fencing sector and this combined with state of the art fencing machinery such as our Protec post knockers and Quickfencers. We are well equipped to get your job done, fast, safely and to our exacting high standards.
Examples of the fencing types that we commonly install are listed below.
Stock fencing
Stock netting and barbed wire
Barbed wire
Post and rail with or without barbed wire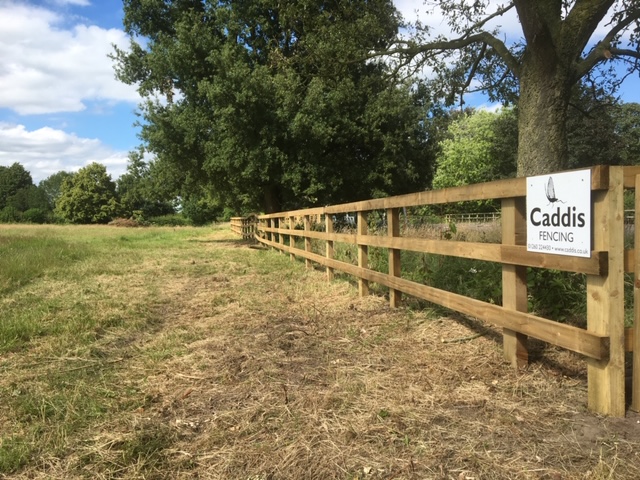 Horse fencing
Horse netting
Horserail – a fantastic electric fencing system with similar aesthetics to timber post and rail.
Land management fencing
Otter fencing
Newt fencing
Rabbit fencing
Estate fencing
Metal estate fencing, a traditional and timeless design that adds character to your property and his long lasting and durable.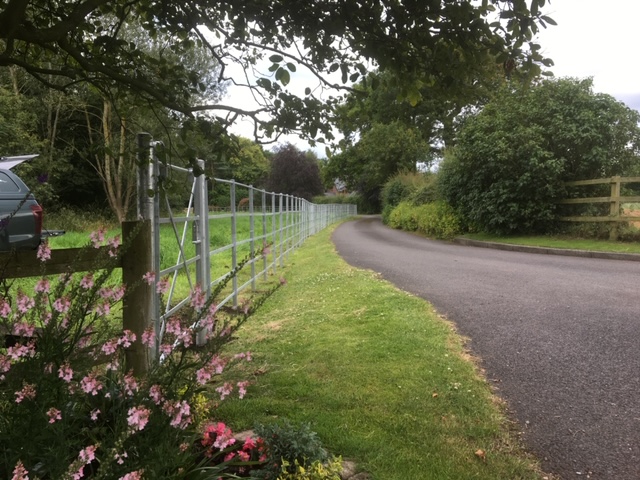 Chestnut fencing
Our chestnut fencing products include pales, cleft chestnut posts and rail. Chestnut post and rail was traditionally used for fencing in livestock, it is now becoming ever popular within gardens and along driveways due to its natural appearance. It weathers naturally and requires no extra treatment.
Security and anti climb fencing
Caddis supply and install a wide range of metal fencing systems to provide piece of mind and security around your private residence or commercial property.
Gates
Every good fence needs a good gate! We can supply a wide variety of gate posts, including oak posts that we produce ourselves at our sawmill. We source timber and metal gates from a number of local suppliers, or we can fabricate bespoke gates in our workshop.